Warm and modern holiday apartments in Livigno
If you wish to spend a holiday in Livigno, what about renting an apartment. The Azzurra Apartments are just for you. Casa Azzurra and the Three Elements chalets have a range of different sized accommodation equipped with every comfort, as well as being built with top quality materials and technology.
They stand in a unique positions, in the San Rocco area, few minutes away from the town centre, the ski lift facilities and cycle paths. What makes the difference is us – Daniela and the whole Galli family, always ready to welcome you with a smile and plenty of suggestions to make you feel at home and have an extra-special holiday.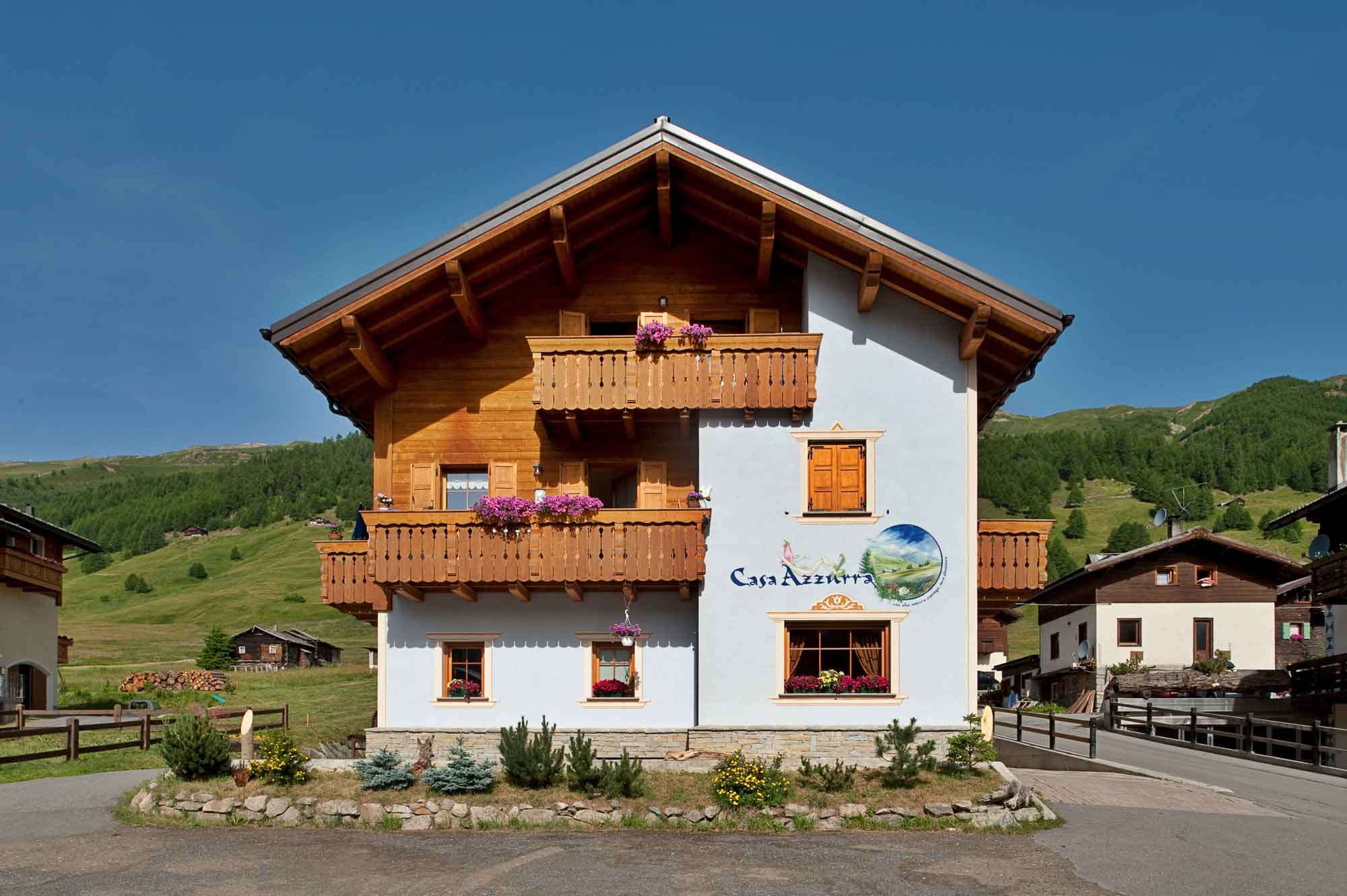 casa azzurra
Casa Azzurra stands in a unique position close to ski lift facilities and cycle paths. The apartments vary in size (2, 3 and 4 rooms) and are equipped with all comforts, from a dishwasher to private parking, making our guests feel at home from home and have a relaxing holiday. They can also enjoy the garden with a barbecue and a playground.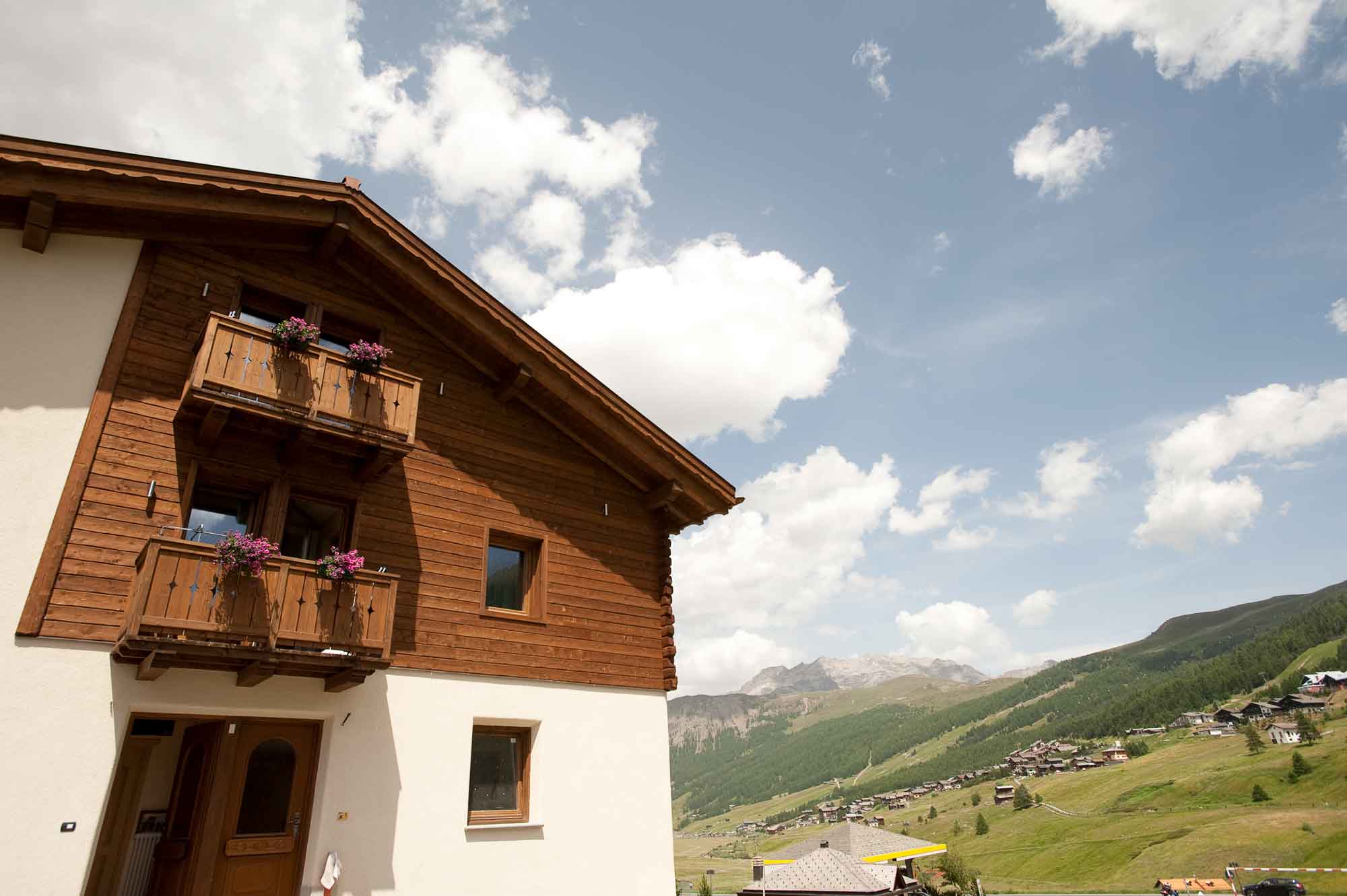 three elements
The Tree Elements chalets have been built respecting energy saving criteria in a very peaceful corner and are close to ski lift facilities (100 m from ski lift DOSS) and cycle paths. They vary in size and can accommodate from 2 to 8 people and have been planned according to the most advanced concepts of sustainable building. All comforts available – from TV to dishwasher – and private parking included for and enjoyable stay in harmony with Nature.
Discover our apartments
Warm & Modern
Our apartments are equipped with every comfort and are located near the centre of Livigno